Emergency Dental Appointments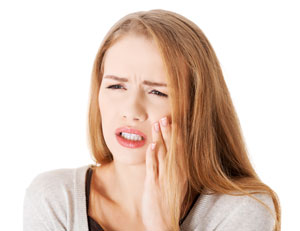 Dental pain can occur suddenly and is often hard to manage on your own. We understand, and we will help you through it, even if that means working through lunch or staying after-hours. Please don't hesitate to call us, even if you haven't been to our office before.
You might be having a dental emergency if you're experiencing any of these symptoms:
•

toothache

•

a broken tooth

•

a broken crown

•

trauma to the mouth (an elbow during basketball, a fall on the playground)

•

excessive bleeding

•

minor swelling
If you are experiencing these symptoms, please call us at 703-356-7890 right away. Mention your symptoms, and our appointment coordinator will get you scheduled same-day. If it's after-hours and you're experiencing a dental emergency, Dr. Wiltbank's emergency cell phone number is on the outgoing message.
If you are not experiencing emergency symptoms, over-the-counter pain medication (ibuprofen, acetaminophen, etc.) likely will be effective at handing the pain until the following morning. We can make an appointment to see you the day after your non-emergency situation.
If you feel your symptoms may be life threatening, please call 9-1-1 or go to your local emergency room. Life-threatening conditions may include allergic reaction to a prescribed drug or an infection. Indications of these conditions include rapid heartbeat, elevated blood pressure, difficulty breathing or swallowing, fever, or sudden, dramatic swelling.